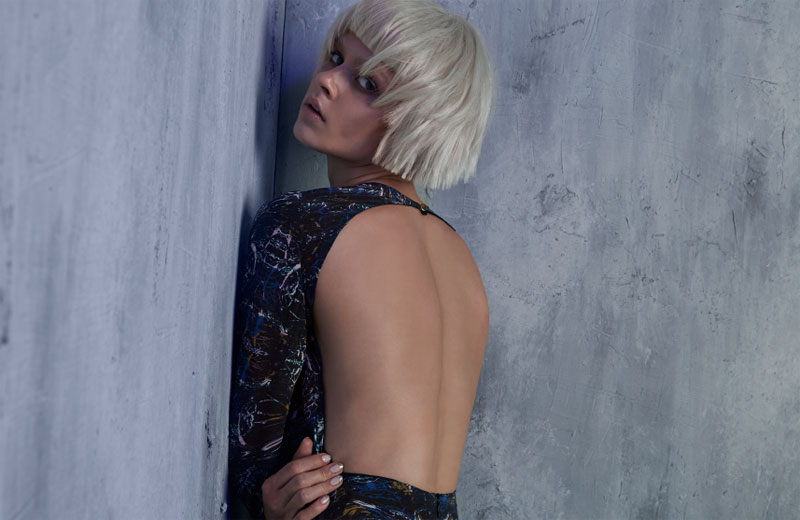 #EcruCreativeTeam
Botanika S/S 16
Look by Damien Monzillo
Spray the roots using Volumizing Silk Mist comb through then, with a 9 row Denman brush, blow dry each section.
Next, using a flat iron, take 1/4"-1/2" horizontal sections, direct each one straight toward you spraying Sunlight Holding Spray root to end.
Taking a mixture of a nickel amount of Styling Balm, 1 pump of Silk Nectar Serum & 2 sprays of Sunlight Holding Spray blend thoroughly in your hands even fast enough to make a little heat in your hands. (Good Trick!)
Flip the model's hair over forward so you don't get anything to start with on the roots. Spread your fingers as wide as you can & distribute creating the broken angular texture. Then you should have a little still on your hands to bring out the texture on top.