Grace Ormonde Wedding Style / Fall 2015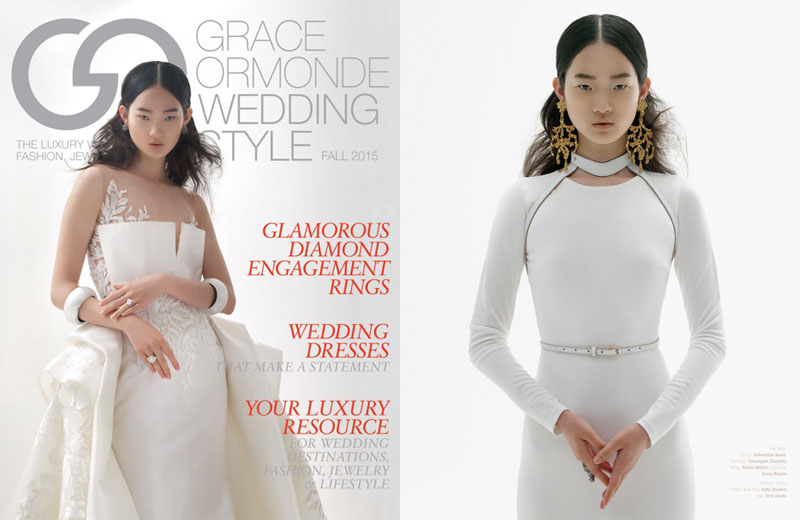 #EcruCreativeTeam
Grace Ormonde Wedding Style / Fall 2015
Look by Damien Monzillo
Blowdry the roots flat using Marine Thickening Balm with a paddle brush.
Section the hair into a hard very clean middle part & spray Volumizing Silk Mist generously through the entire front & the back stopping at the occipital bone. Using a hard bristle brush, flatten everywhere you just sprayed the Volumizing Silk Mist. Take a few duckbill clips & brush the shape clean behind the ear & pin horizontally keeping the top flat.
Take a very clean ½" vertical sections spray Sunlight Finishing Spray Max from root to end on each section wrapped counter clockwise with a ¾" & 1" irons.
After about 10-15 minutes when the hair is cool to the touch, tease & brush out the ends creating the stronger but textured waves.
Finish with Sunlight Holding Spray. Finish the front with a toothbrush. There aren't any other brushes that small, which give you such detail.
Quick Tip: To create the disconnected texture rub your fingers together while pulling the section out delicately.