Leo Corredor Portfolio Look 1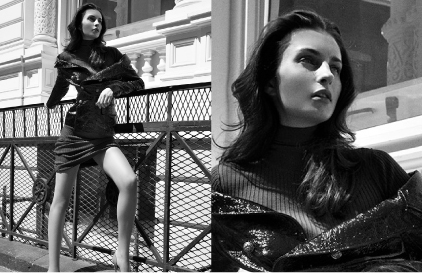 #EcruCreativeTeam
Leo Corredor Portfolio Look 1
Look by Leo Corredor
Blow dry the entire shape with a medium size, natural bristle round brush, using Volumizing Silk Mist.
Following the head shape at a ½" width, section the hair curling it with a candle stick technique using a 1" curling iron. Spray each section with Sunlight Styling Spray & then using curl clips to secure every section after curling it.
After cooling, take the clips out starting in the front & comb them out to start with a wide toothcomb.
Brush it through in a shape that fits your client's cheekbones & jawline.
Finish with Styling Balm tousled through the hair.