NYFW: Flying Solo SS19 Runway Look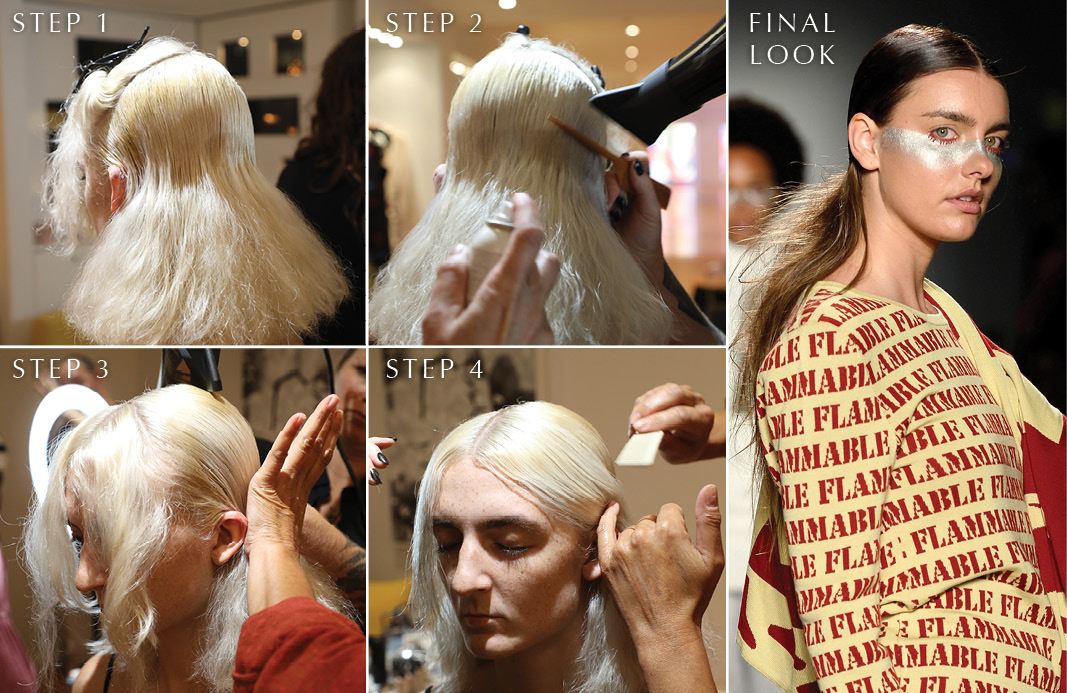 #ECRUCreativeTeam
NYFW: Flying Solo SS19 Runway Look
Get The Runway Look!
Step 1: Separate the top half of the hair from ear to ear, then divide the top section into front and back, for a total of 4 sections, leaving the bottom half of the hair natural and loose. Clip the front two sections away.
Step 2: On the top section, take horizontal ½ inch sections, combing the hair flat and smooth to about the middle of the ear, using Setting Spray and Sunlight Finishing Spray Max to slick the hair down.
Step 3: Continue up the back of the head making sure each section is completely dry, smooth, and secure. Once you reach the top of the head, continue on the sides using diagonal sections and combing back and around the ear
Step 4: As you get to the front of the head, start directing the hair down and around the ear to blend with the back. The front hairline should curve down and around the ear. Spray Dry Texture Spray on the bottom, loose hair to add rough, erratic texture.