Paris Fashion Week SS19 Braided Cuff Ponytail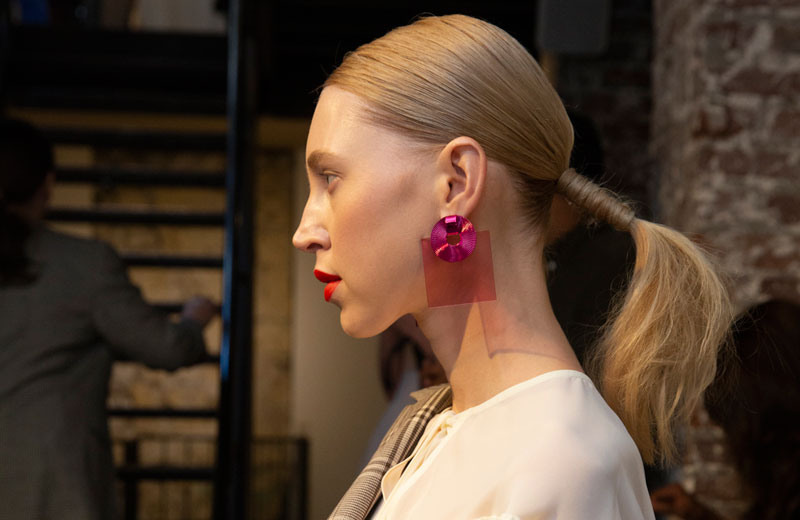 #ECRUCreativeTeam
Paris Fashion Week SS19 Braided Cuff Ponytail
Get The Paris Fashion Week SS19 Look!
Begin by spritzing Setting Spray all over hair to help smooth and keep the top of hair shiny and sleek. Create a deep side part and pull into a low ponytail. Wrap a small section of hair around the hair tie to hide without pinning.
Take a small section from the right side of the ponytail and smooth with Defining Paste, keeping some on the back of hand, allowing you to continuously apply during the braiding process. Wrap the section around your finger creating a loop.
Wrap the tail of the section around the ponytail and through the loop.
Pull the end creating a knot. Maintaining tension, add more hair to the tail from the right side of the pony. Use Defining Paste to combine the two sections and repeat.
Continue adding more hair to each section. Repeat Steps 2 - 4.
Secure the end with a bobby pin through the backside of the braid.Spray Dry Texture Spray on the remaining ponytail to finish off the style, creating a naturally texturized finish to the ponytail.