The Essentials Lips & Lashes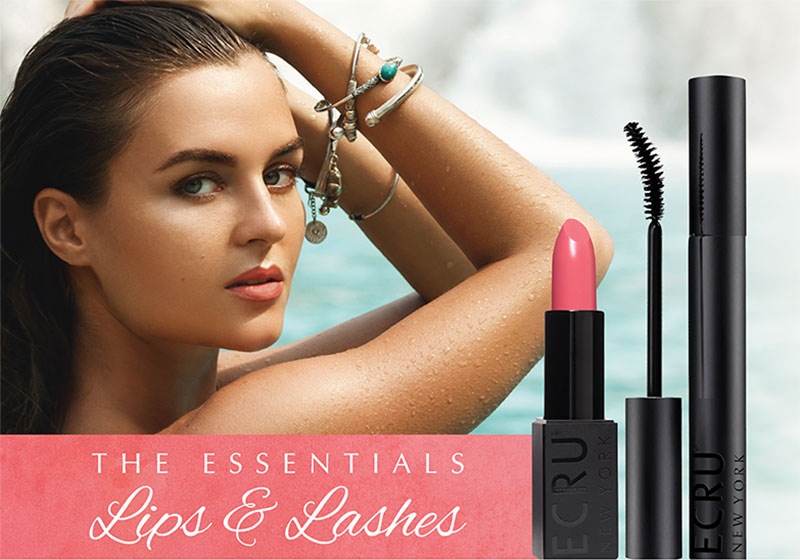 2 Must Have Beauty Essentials
Promotion Includes
Velvet Air Lipstick in Sultry Coral
Runway Lash Amplifying Mascara
NOW $46.00
($57.50 Value)
Limited Time Offer!
Add to Cart
Enter BEAUTY at checkout.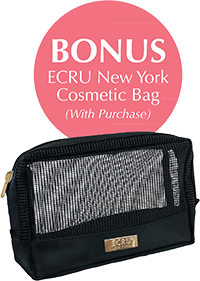 DESCRIPTION
SPECIAL PROMOTION
Beauty Essentials
For a limited time, purchase (1) Velvet Air Lipstick in Sultry Coral and (1) Runway Lash Amplifying Mascara a $57.50 VALUE for only $46.00 and as a BONUS RECEIVE (1) ECRU New York Cosmetic Bag.
Offer valid through 9/30/19.
How to Use
Runway Lash Amplifying Mascara
This NEW GENERATION mascara perfect for revealing intense, amplified runway lashes. Its unique formula lengthens, volumizes, lifts and curls lashes while argan oil conditions and protects. The unique flat curved brush hugs every lash, revealing beautifully amplified lashes that are smudge, flake and clump free. Paraben-Free.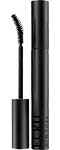 Velvet Air Lipstick
Velvet Air has a chameleon texture that appears differently according to application. When applied directly on lips rich pigments and oil components deliver a well-moisturized, satin lip color. When blended with fingertips, a lip hugging powdery texture is maximized for a solid matte lip.