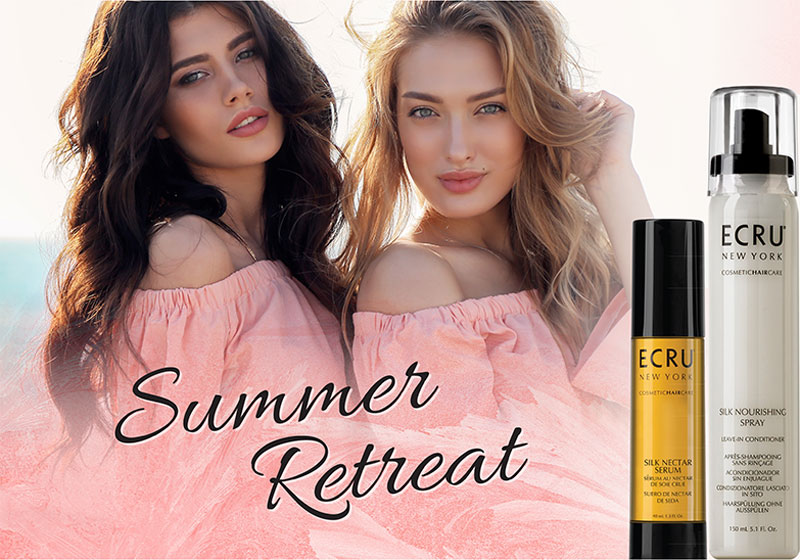 THE ULTIMATE HAIR FIX FOR SUMMER
Promotion Includes
Silk Nourishing Spray 5.1oz
Silk Nectar Serum 1.3oz
NOW $56.50
($72.50 Value)
Limited Time Offer!
Add to Cart
Enter SUMMER at checkout.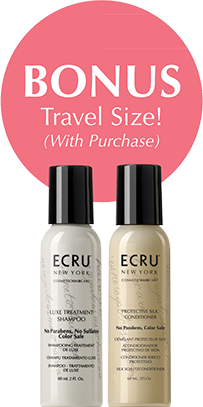 DESCRIPTION
SPECIAL PROMOTION
Summer Retreat Conditions and Repairs your Summer Tresses.
For a limited time, purchase ECRU New York Silk Nourishing Spray 5.1oz. & Silk Nectar Serum 1.3oz., a $72.50 VALUE for only $56.50 and as a BONUS, RECEIVE (1) ECRU New York Luxe Treatment Shampoo 2oz. & (1) Protective Silk Conditioner 2oz. Travel Size
Offer valid through 9/30/19.
How to Use
Silk Nourishing Spray, Leave-In Conditioner
Detangle and prime your hair for the beach or poolside with Silk Nourishing Spray Leave-In Conditioner. Mist on before and after swimming to nourish and protect hair from UV damage, salt, and chlorine.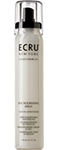 Silk Nectar Serum
After using Luxe Treatment Shampoo & Protective Silk Conditioner, add moisture and protection by infusing hair with this lightweight, non-greasy serum to smooth the cuticle to retain moisture and camouflage breakage & split ends while preventing further damage. Experience shiny, smooth and restored hair.